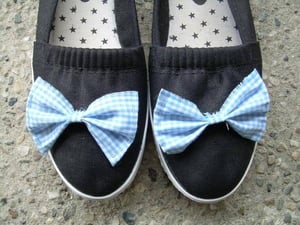 $

20.00
Our favorite baby blue gingham fabric in an oversized bow on black or navy canvas.
Designs are hand-sewn.
The Storybook Ending is basically just little old me, Sarah! Last year, I sold my handmade creations to help fund a 7 week missions trip last summer to Hawaii. Now I'm helping to raise funds for others! See more at http://gosummerproject.com if you want to know more!